Our Staff
MPCT is an award-winning employer who has been recognised as an Investors in People Platinum employer.
The strength of leadership at MPCT has been noted as a highlight, employees at MPCT consistently talk about the trust they have in their leaders, and their belief that leaders want to do the right thing in their work, impacting on their colleagues and those MPCT serves in the most positive way possible. This focus is role modelled and driven by senior leaders but doesn't stop there, this culture of trust, care and respect has infiltrated every level and every team of the organisation.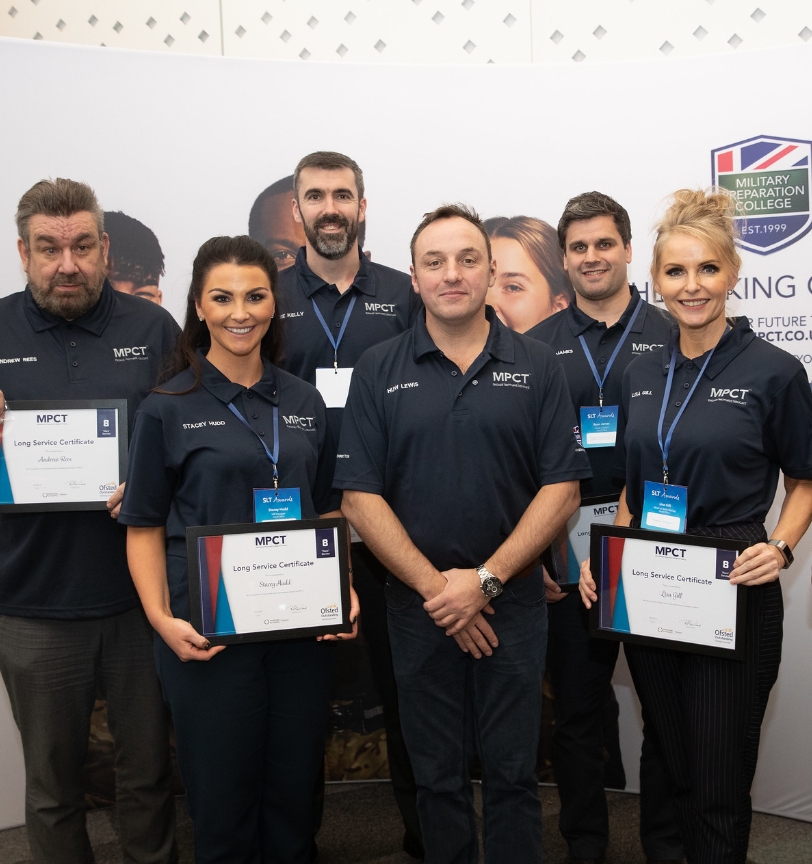 SENIOR LEADERSHIP TEAM
Huw is the Founder and Chief Executive Officer of the Motivational Preparation
College for Training (MPCT).
Huw joined the Royal Welch Fusiliers at the age of 17 and completed his military career reaching the rank of Captain in the Royal Welsh. After leaving the Army, Huw quickly became known for his passion and ability to relate to young people instilling motivation and determination in the youth of today to succeed and fulfil their ambitions. In 2001, Huw received an MBE for his work with young people.
In 2014 Huw established the Motivation and Learning Trust which has raised circa £460,000 to date. The MLT supports Learners from MPCT and provides them with much needed and wide-ranging support and educational enrichment activities; enabling them to reach their true potential.
Huw and his team have worked extremely hard to make MPCT the best place to work and these efforts have been recognised as MPCT ranked in the Sunday Times Top 100 Best Small Companies to Work For in 2017. Alongside this, MPCT was awarded 3-Star Accreditation status from engagement specialists Best Companies, which represents extraordinary levels of engagement ad has more recently been accredited Best Companies 'World Class' status in 2021.
In August 2014, MPCT was awarded the highest performance grade possible by Her Majesty's Inspectorates OFSTED, achieving Grade 1 Outstanding across all areas. MPCT's leadership and management skills were recognised as outstanding where "senior leaders place their highest priority on supporting all Learners to succeed".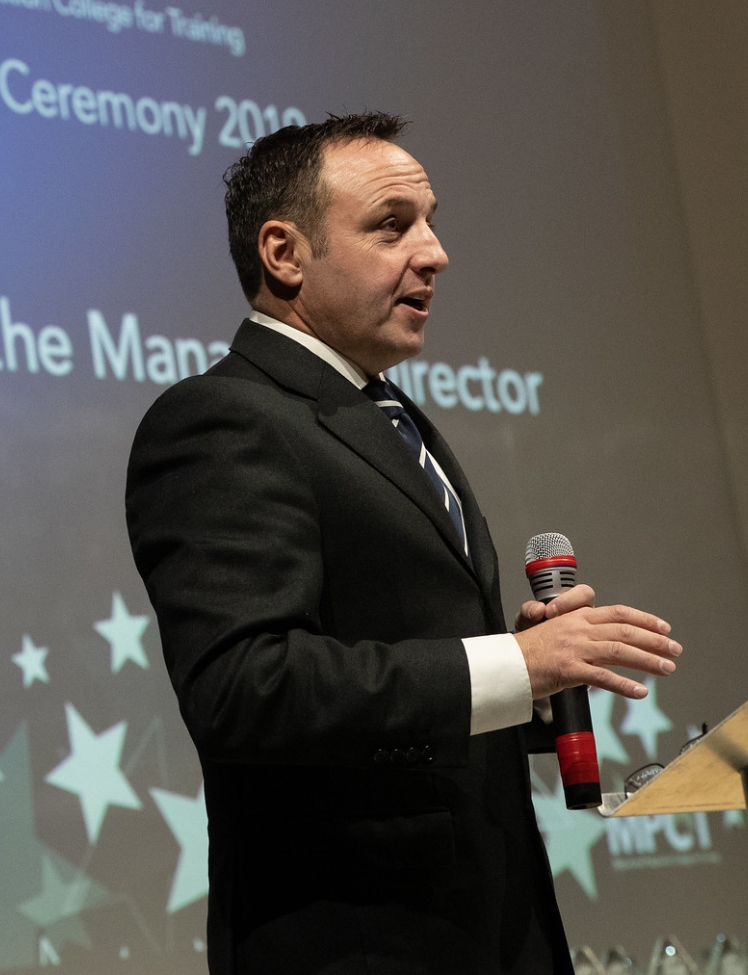 In 2017 MPCT was named as the TES "Training Provider of the Year"- this is one of the most prestigious awards a training provider can receive. Huw was also awarded Wales Director of the Year 2017 by the Institute of Directors.
Huw, along with his team, has helped enlist circa 4,190 young people into the Military. In 2018 MPCT entered into a Memorandum of Understanding with the Ministry of Defense to work closely with the Army Recruiting Group.
In 2019 MPCT were presented with the Defence Employer Recognition Scheme Gold Award, in acknowledgement of their commitment to providing outstanding second career opportunities to ex-service personnel.

MPCT has been hugely successful since its conception in 1999 and has been awarded the Investors in People (IIP) Gold Award three times, and more recently; MPCT were presented with the IIP Platinum Award.
In 2020 MPCT signed a memorandum of Understanding with the Royal Navy and Royal Marines to further develop their working relationship and support applicants to be fully prepared for a career in the services.

Through Huw's persistent drive and commitment to help young people, MPCT has now trained over 22,000 Learners, aged 16 – 23 across both England and Wales. The company's operation has expanded to 35 locations across the UK, employing over 170 full time staff.
Huw was born in North Wales in 1968 and now lives in Monmouth. Huw is a passionate cyclist and hillwalker as well as a keen runner. In 2017, Huw took on a challenge, completing the Marathon des Sables. Huw also loves to spend his spare time with his partner Mel and son Charlie, aged 10 and is an enthusiastic rugby coach for the Monmouth rugby team.
Brian was born in the Rhondda Valley in South Wales in 1977. He grew up wanting to play rugby and join the British Army. At the age of 17 he joined the Royal Regiment of Wales, during his 10 years' service in the Army he carried out Military Operations in Northern Ireland, Bosnia, Kosovo and was posted in, Germany, London, Africa, Belize. During Brian's time in the Army, he was lucky enough to play for the Combined services at under 21 level and the British Army at senior level.
During his service he was posted to Cardiff to play semi-professional rugby as well as be a Military Coordinator at MPCT, during this time he became to love the ethos of the organisation and eventually left the Army to work full time at MPCT as a Fitness Manager and BMF Instructor. After a period, Brian decided to take a sabbatical and go back to University to study education at master's level. A brief time after graduating Brian was appointed as Quality Director at MPCT to help the organisation continue with its splendid work within local communities.
Brian's professional passion in life is to help MPCT become the shining beacon of the Estyn and Ofsted frameworks. Brian has been a quality nominee for 4 HMI inspections resulting in good or outstanding outcomes. At the most recent Ofsted inspection in 2014, MPCT received Outstanding status across the board and in 2020 MPCT was awarded the highest 3-star 'Extraordinary' accreditation from Best Companies.
In 2017 Brian was honoured to receive FE training provider of the year on behalf of MPCT with the FE Times Education Supplement. (TES)
In January 2021 Brian started the High Impact Leadership course at the University of Cambridge where he will receive CPD accreditation.
Brian is married with 1 child, Samuel who is studying to become a PE teacher. In his spare time, he enjoys coaching rugby and used to play at professional and semi professional standard.
Brian completed the Marathon Des Sables race in the Sahara Desert in April 2017 which consists of a self-contained race covering 6 marathons in 5 days in blistering heat. For some unknown reason to Brian, he is signed once again for when the next one goes ahead, whenever that maybe given the current climate.
Brian has a very keen interest in business management at all levels and this is something he will explore professionally at master's level in the future.
Born in January 1966 in Hannover, Germany as a result of my father being stationed abroad whilst serving in the Army. I spent the next 16 years experiencing the churn and social diversity of a service child moving around the world.
I then followed in my father's footsteps joining the Army aged 16 at the Army Apprentices College in Chepstow where I completed a 2-year apprenticeship as a welder fabricator before going onto complete the rest of my Combat Engineering training in readiness to join the Field Army. My first posting was to Iserlohn in Germany where I was introduced to the wonderful and arduous world of a Combat Engineer in the Cold War environment, amongst other essential life skills needed to survive as an 18-year-old in Germany! The ever changing and demanding role as a Royal Engineer allowed me to experience many different career, sporting and personal development opportunities. I represented the Royal Engineers and the Army at squash and was employed in many different roles which included, Combat, Air Mobile, Air Support, Amphibious, Armoured and Air Assault in different environments around the world.
My career spanned nearly 30 years, culminating in my last job as the Warrant Officer Class 1 (WO1) of the Brigade Recruiting Advisory Team responsible for the preparation and delivery of training, monitoring recruiting standards and MIS support to the regional recruiting framework across Wales. It was during this role that I was able to rekindle my relationship with MPCT that had begun in 1999 during the initial stages of its implementation.
On retirement from full-time military service in 2011, I was delighted to be successfully employed at MPCT giving the opportunity to further develop and focus on a second career within a dynamic and forward-thinking organisation. I have thrived on the opportunities challenges and introductions that this second career has presented and being amongst like-minded people with a similar drive and passion for life has also made it extremely enjoyable. I have particularly enjoyed the building, developing and forging of the commercial and professional relationships between MPCT and our current partners. In 2019, I joined the Senior Leadership Team (SLT) as the Deputy Director of Communications and continue to represent our Charitable Trust (The MLT) as one of the Trustees.
My interests are golf (playing), rugby (watching) and I continue to play, coach and referee squash which has been my main focus of sporting success over the years. I am currently one of the National Referees who have the honour to represent Wales as an official at World and European squash events. I also enjoy listening to audio books, as reading has always presented a challenge to me.
I have been married to Karen since 1992 and we are the very proud parents of Rhianydd and Alys.
Emma is a qualified accountant and fellow member of the Association of Certified and Chartered Accountants (ACCA) since 2006.
In her early career she trained and specialised in payroll related work. It was payroll work that saw Emma employed by a local firm of Chartered Accountants as a Payroll Bureau Manager, which in turn led to her training to become a qualified accountant. Emma was promoted through the company to position of Business Services Manager where she specialised in company audits, management accounts and assignments to help companies set up efficient accounting functions. Emma left this role in 2009 in order to gain experience as an accountant working in industry and secured the position of Financial Controller with a computer components distributor, before joining MPCT in June 2014 as Head of Finance and gaining promotion to Director of Finance in December 2015.
Emma has been married to Vernon since 2017 and they have one son together, Cassian.
Donna Louise Briggs was born in 1967 in Splott, Cardiff. Donna attended Willows High School on leaving school Donna started an apprenticeship with Trust House Forte and trained to become a chef.
Whilst working as a chef in various establishments throughout Cardiff, a training company approached Donna to become an NVQ Assessor/Tutor to deliver catering training to young, disaffected people there she realised her vocation was to train young people.
Donna has worked in training since the age of 20 yrs old gaining vast experience in all aspects of Government funded Training. Positions include Assessor/verifier, Project Manager, New Deal development officer, Adult Contract Manager, Alternative Curriculum Coordinator, Quality Assurance Manager.
Donna along with Huw Lewis was part of the inception of the military preparation programme back in 1999. During the early days of MPCT Donna and Huw were often involved in delivering all aspects of training from corporate team building to overnight excursions for both students, staff and paying customers.
Donna has been in the position of Director of HR since 2004 and is responsible for all aspects of Human Resources across the whole operation of MPCT.
Donna is married with two children and two grandchildren and enjoys family time alongside a challenging career.
Tim is the Director of Contracts for MPCT (APCymru), based at Head Office, having joined the company on day 1 back in 2002. He has extensive knowledge and experience in management of government contracts both financially and performance based. Currently directly responsible for the portfolios of the IT and Learner Support departments.
Born in Aberdare in 1975, he attended Cardiff University to study Mathematics to graduate with a Bachelor of Science (BSc) honours degree. Having left University in 1996 without successfully obtaining the desired Job in the Pharmaceutical Industry, Tim continued his part time job as a turf accountant and quickly graduated to Manager Level.
In 1997 he secured a position in the claims department at South Glamorgan Training and Enterprise Council and so began his association with Work Based Learning.
In 1999 he left the newly merged Training and Enterprise Councils of Wales to join NEWAY Training in Cardiff as the Administration Manager. His responsibilities involved claims to awarding bodies, Welsh Assembly and contract management. It was here that he first became associated with Huw Lewis and the Military Preparation Course, with its inaugural course in September of that year.
In 2002 he moved to APCymru to work with Huw Lewis as the Business Manager taking overall responsibility for the Finance and Administration of the company. The role developed quickly into the current post of Director of Finance. In 2014, the position was refined to Director of Contracts.
In his spare time, Tim is passionate about family life, socializing, music and football as a long-suffering Cardiff City season ticket holder.
Dan Shooter was born, raised and schooled in West Wales, Pembrokeshire. In 2003, Dan moved to Cardiff to complete a BSc (Hons) degree in Sports and Physical Education at the University of Wales Institute Cardiff.
In 2006, Dan attended the Royal Military Academy Sandhurst (RMAS) and on successful completion of training he commissioned as an Officer into the 1st Battalion Royal Welsh, formerly the Royal Welch Fusiliers.
Following RMAS, Dan completed further training at the Infantry Battle School, Brecon, before serving as a Platoon Commander in Battalion in Cyprus and Chester and on operational deployments to Iraq and Afghanistan. He went onto an instructing role at the Infantry Training Centre, Catterick, where he was responsible for several training teams overseeing performance and development of the training syllabus. In 2010, Dan left the Army at the rank of Captain to pursue a career in education and management.
Dan, looking to support initial experience, worked in a Pupil Referral Unit in Penarth, Cardiff, as a Learning Support Assistant, supporting young people who have experienced early developmental trauma and young people with a diagnosis of Autistic Spectrum Conditions. Following this extremely rewarding position Dan moved to complete his Postgraduate Certificate in Education (PGCE) at Master's Level at Bath University, along with obtaining Qualified Teacher Status (QTS). In 2011, Dan became a teacher of Physical Education in an inner-city Bristol Secondary School, his role further developed into middle management, key pastoral responsibility, lead practitioner of the gifted and talented provision and secondary teaching commitments for mathematics and science.
In 2015, Dan joined MPCT as Operations Manager for the Military Preparation School, MPCT's pre-16 school-based provision, before moving to the Senior Management Team as Head of Schools and then to the MPCT Senior Leadership Team as Deputy Director.
Dan is currently Director of Business Development for MPCT, with primary responsibilities of providing leadership and directive on all aspects of marketing to support strategic and operational recruitment across all MPCT provisions, external visibility and brand awareness. Dan also leads on new and existing business ventures and opportunities, from concept to operation, and leads on the strategic growth, business development and recruitment for MPCT pre-16 provisions; MPCT Schools and MPCT Young Leaders.
and existing business ventures and opportunities, from concept to operation, and leads on the strategic growth, business development and recruitment for MPCT pre-16 provisions; MPCT Schools and MPCT Young Leaders.
Dan is a key member and named Director, of Brotectors Ltd. Established in 2017, Brotectors serves as a mental health support organisation. Founded in South Wales, it supports across all regions of the UK, with the primary aim to support males who are at risk of suicide. Dan is a keen fitness enthusiast and enjoys the active outdoor lifestyle. Dan has played a variety of sports throughout at various levels, notably rugby, playing Welsh National Division One and representing his Regiment/Battalion and Army Rugby in Cyprus.
Steve was born in St Asaph in 1969, his Hometown is Denbigh. He served in the Army for 23 years having joined the Army as a Junior Soldier in Cwrt-Y-Gollen (Crickhowell) in 1985, he served with 1st Battalion The Royal Welch Fusiliers, later to become The Royal Welsh for the duration of his career. Whilst in the Army Steve experienced many different working environments both within the UK and during operational tours.
During his military career he held a variety of leadership and challenging roles both within the Regiment and on posting from Practice Manager of a Medical Centre, Company Sergeant Major (CSM), Regimental Quarter Master Sergeant (RQMS), Welfare Officer and Regimental Careers Management Officer (RCMO).
He retired from service after injury in 2008 and medical complications, which resulted in a below knee amputation, and he felt he could no longer do what he wanted in regard to his future in the Forces due to his reduction in his physical capabilities and mobility.
On leaving the forces Steve joined MPCT as the Area Manager for North Wales and the knowledge and skills he learnt throughout his forces career, was put to good use in enabling the Chief Executive Officer's (CEO) vision for the Company to be implemented further.
Steve was made a Director (Director of Operations for MPCT) in 2009 responsible operationally for all the college locations, including; programming, Lesson development and Health & Safety and welfare/safe guarding and attending regional meetings external and internal as required.
In 2010 unfortunately and frustratingly due to some complications still from the original injury and infection he had to undergo an above knee amputation reducing his mobility further.
In 2013 Steve moved to the role of Director of Risk Management for MPCT focusing on Health & Safety, Safeguarding and Welfare. Steve is thankful that he is part of a team that is making a positive impact supporting young peoples' lives to empower them to reach their personal goals.
Steve is a trustee of the Motivation & Learning Trust (MLT) seeing the benefit to groups enabling them to take part in educational visits they would otherwise not have been able to attend as well as to individuals who may require welfare and wellbeing support.
He continues to grow with the company and update his experience and courses to ensure his continued personal development supports his roles held and remain current. Steve remains a member of the SLT (Senior Leadership Team) helping the CEO and Senior Leadership Team (SLT) drive the company forward and ensure we continue to work towards excellence in all that we do.
Steve continues to be an active supporter of boxing and martial arts and has a newfound love for walking with his dog and family. He is married and has one grown up daughter and two grandsons.
Mike Ronan joined the British Army in 1986 as a soldier and retired in April 2015 as a commissioned officer. He specialised as an instructor and advisor on Infantry Weapons with the Small Arms School Corps (SASC) in 1994 having transferred from the Royal Irish Rangers.
Selected to be a commissioned officer from the ranks, he filled a series of increasingly demanding middle and senior leadership roles, including Chief of Staff on operations in Afghanistan, Staff Officer Grade 2 at a British Military Advisory and Training Team in the Czech Republic, Corps Adjutant for the SASC, Officer Commanding at the Infantry Battle School, Training Officer at an Army recruit training college and Exchange Officer with the Australian Defence Force. He deployed overseas to Germany, Canada, Northern Ireland, Lebanon, Cyprus, Australia, Afghanistan, Czech Republic, Serbia, Kosovo, Uzbekistan, Kazakhstan and Kyrgyzstan.
After retirement from the Army in 2015, Mike took employment as a Senior Consultant, providing training and management consultancy services for the Safety Critical Sector.
He joined MPCT as the Regional Operations Manager (South) in October 2016. In July 2019 he progressed into the role of Head of Operations. His military career and further corporate experience has assisted him to lead and develop MPCT staff and quality assure their output. Mike is married to Nicola and has two sons, Louis and Daniel.
SENIOR MANAGEMENT TEAM
Regional Operation Managers
My Name is Matthew Thacker I was a member of the 1st Battalion The Royal Welsh (RWF) for 9 years and reached the rank of Corporal. I served in many countries on tours Afghanistan, Falklands, Cyprus, Kenya and India. My Role in the Army was a section Commander and to lead my men into battle. I also completed man gruelling courses whilst in the Army SCBC, Reece Commanders course and Cambrian Patrol. I was also a Military Co-Ordinator at MPCT Wrexham before I left the Army in 2014.
I am a very keen sportsman and I love football my favourite football team is Manchester United. I am a keen Family man and Married to my wife Vicky and have two children Honey and Teddy.
I joined the Armed forces in 1993 where I served on a number of operational tours. During my military career I also instructed recruits on physical fitness through phase 1 and 2 training at ITC Catterick.
In 2003 I became a serving police officer within Dyfed Powys Police where I worked within a number of specialist departments such as Roads Policing and Armed Response policing the whole of South Wales.
I then moved on Private Security industry and worked for four years as a close protection officer on a number of private and government contracts in hostile environments.
In 2015 I joined MPCT as an instructor at Bridgend College. In 2016 I was extremely fortunate to be given the opportunity of becoming the Centre Manager of Swansea MPCT this position allowed me the opportunity to develop my leadership skills and a passion of mine ensuring each and every learner has a clear pathway from being part of the college. I tirelessly search for outside partnerships with the same vison and
ethos of MPCT that I am so proud to represent and ensure the links I founded are maintained and Learners are given opportunities to excel. in 2018 I was once again Promoted to Regional Operations Manager of Wales this position enables me to search out new partnerships and agencies that may or may not be aware of the college and the Learners that we teach.
Prior to joining MPCT I served in the British Army as a member of The Royal Green Jackets for 13 Years, I was a Physical Training Instructor and served in Northern Ireland, Fiji, Cyprus, Kenya and all across the UK. On leaving the military I completed a Variety of Physical Training Courses Including Personal Trainer, Nutritionist and
Management Courses. I began working for the College in July 2006 as a Fitness Instructor and Training Instructor and have worked my way through the Progression Routes as part of MPCT. My current role at MPCT is as a Regional Operations Manager with the Responsibility of the Central Region supporting all Centres within
my Remit Operationally and on a Quality Basis to Achieve Excellence.
Ronnie is the MPCT Regional Operations Manager for the North Region. Ronnie has been serving with MPCT since April 2018 and currently lives in Catterick Garrison North Yorkshire. Ronnie is currently responsible for Leading and Managing the Quality of Education across all four North East Colleges located at Newcastle, Bishop
Auckland, South Shields and Teesside.
Ronnie leads and manages his region by ensuring that staff across his region are provided with outstanding training and education opportunities whilst supporting them to grow and develop to become Outstanding Instructors. This ensures that all learners across the region receive the best possible educational experience whilst attending MPCT leading to outstanding young people who contribute positively to society and become better citizens of the United Kingdom.
Prior to joining MPCT Ronnie worked as a team leader on the Army Instructor Training Accreditation Contract with the Colleges Partnership responsible for the management of a team of teaching development coordinators in the North of England and Brecon who were responsible for delivering a range of qualifications to Military instructors including teaching qualifications L3 to Level 5, Coaching and Mentoring qualifications Level 3 to Level 5, and Assessment and Quality Assurance Level 3 and 4.
Prior to that Ronnie worked as an Apprenticeship Coordinator with the Colleges Partnership at the Infantry Training Centre Catterick for 5 years delivering an Apprenticeship programme to Infantry recruits which consisted of a Level 2 Diploma in Uniformed Public Services, ERR, PLTS and Functional Skills Maths and English.
Prior to working at the Infantry Training Centre as an Apprenticeship Coordinator Ronnie worked as a Specialist Support Worker for Training Education and Employment at the Beacon in Catterick Garrison which is a centre for homeless ex-servicemen and women.
Ronnie has 24 years of Military experience having served as an Infantry soldier from the rank of Guardsman to Warrant Officer Class 1. He has an exemplary military record having been awarded the meritorious service medal (MSM) in 2011.
Ronnie has worked as a military instructor at a number of training establishments since 1994 including, ITC Catterick, ATR Glencorse, ATR Bassingbourn and the Royal Military Academy Sandhurst as a Colour Sergeant Instructor. Ronnie finished the final 6 years of his Military career at the Infantry Training Centre as the Company Sergeant Major Guards Training Company from 2006-2008, Master Coach of the 2nd Infantry Training Battalion from 2008-2009 and Regimental Sergeant Major of the All Arms Drill Wing from 2009-2011.
During his service Ronnie completed 4 operational tours of Northern Ireland including a 2-year tour as the Platoon Sergeant of the Close Observation Platoon. He also served in Operation Granby in 1991 and Operation Telic as Company Sergeant Major from 2004-2005.
Ronnie is extremely passionate about physical fitness and has competed in recent years for Great Britain in his age group Duathlon. In 2017 he won the Bronze Medal at the National Championships at Oulton Park in the Sprint Duathlon. In 2015 he represented Great Britain at the World Championships in Spain.
Most recently Ronnie competed in Ironman Wales in September 2019. His next physical challenge is to represent MPCT in the toughest foot race on earth Marathon Des Sables.
Ronnie has 18-year-old daughter Afton and 21-year-old son Euan and a 3-year-old granddaughter Annie. Ronnie has been in a relationship with his partner Lucy for over 5 years now who also shares his passion for endurance sport.
Department Heads
Most of my career to date since qualifying as a Graphic Designer in 2003 was spent at an online and mail order retail company where, despite having previously shown no penchant whatsoever for the sartorial needs of the middle-aged gentleman, I still managed to spend my latter years successfully developing and growing the Samuel Windsor men's shoe and clothing brand.
Outside of work my passions include cars, photography and music, being a self-taught but proficient (in my opinion…) guitar player. I also have a fascination with 20th century European history and literature, and my growing interest in politics and social issues has led to my currently ongoing study towards a degree in History & Politics with The Open University. I keep myself physically active, with running and cycling among my pursuits of choice. This is extended to my holidays, so I am just as comfortable hiking glacier tongues, crawling along the top of extinct volcanoes and chasing the northern lights as I am lying on a sunny beach in the med with a bottle of San Miguel.
I was born in Bridgend in 1992, I went to Cowbridge Comprehensive school for GCSE and A-Level before Starting a degree at Swansea University in 2012, where I am currently a working on an MSc by research project.
During my life I have had a huge interest in playing and coaching rugby and represented numerous different teams and I currently play for Newport RFC.
During my education I have also spent some time working as a trainer at Force Strength and Conditioning and as a student demonstrator at Swansea University. I have a passion for all areas of sport science and try and keep myself as up to date as possible with current trends and literature.
I have recently joined MPCT working as a training instructor in the new Cardiff Sports Academy, and I am working with a constantly growing group of learners. My passion for sports as a whole combined with my high levels of knowledge of training, sports and fitness will help to develop these young individuals into an asset to any potential future employers. In my spare time I enjoy going on walks with my cocker spaniel
Reggie.
Gary joined the British Army as a Communication Systems Operator in the Royal Corps of Signals. During Gary's 24 years of service, he was posted to West Germany, England and Northern Ireland. Gary has completed operation tours in Kuwait, Iraq, Northern Ireland and Afghanistan. He has also deployed on exercises to Singapore, South Africa, Assession Island, Cyprus and Bangkok. Having served a significant
amount of his career in training posts, Gary holds many military training and range qualifications.
Gary left the British Army in summer 2012 and joined MPCT as the Quality Manager for Wales. During this time Gary completed a Lead IQA qualification, ILM Level 5 qualification in Leadership and Management and graduated from the University of South Wales with a BA(Hons) in Post Compulsory Education and Training.
Gary is committed to developing his knowledge and understanding of education and training, completing the Education and Training Foundation's Research Fellowship programme in 2017. This level 7 programme saw Gary research and report on the purpose and important of induction programmes in post-16 education.
In 2017, Gary was appointed to his current role. He has managed the changes in the employability and Workskills curricula, ensuring organisation achievement rates have been consistently outstanding.
In 2018, alongside his current role, Gary was appointed as the nominated Careers Leader, and completed the Level 6 qualification in careers leadership. Annually, Gary is responsible for acquiring and maintaining the Matrix Standard for Advice and Guidance.
Gary has played a key role in the development and launch of digital resources throughout the COVID-19 pandemic. Initially focusing on the induction resources, Gary produced online learning packages, that allowed learners to complete their induction and remain safe as they joined the MPCT programme. Gary continued to produce learning resources that enabled staff and learners to continue studying
towards their vocational qualifications.
Gary is married to Claire, our skills lead internal verifier, and has two children. His son, Sam, is a member of the MPC Newport alumni and followed his father and grandfather into the Army. He is a Communications Systems Engineer in the Royal Corps of Signals. His daughter, Rebecca, is preparing to study History and English at university this autumn.
I am Regional Quality Manager for Skills Region 3. I have worked for MPCT for almost 6 years within the skills team and moved from a position which was originally maternity cover IQA to a permanent position. I then progressed through various positions into the role I have today. Within my Role I support and develop the Maths and English provision within the region through support and management of performance to
maximise achievement, to dealing with local authorities and awarding bodies regarding the Learners and developments in curriculum.
I have worked within the training industry in various roles over the last 16 years including roles of being an Assessor, Verifier, Staff Trainer, HR, Career development manager, Job broker and Programme manager with a variety of companies due to restructures and redundancy. Prior to this I was a Restaurant Manager of a popular chain where I was managing a team of 40+ and managing budgets, training schedules, HR to name a few.
I am positive and motivated person who thrives to succeed in all I do and I like to help and support others to also achieve their potential, by being driven to have high standards and focus at all times. I am analytical and enjoy looking at the reason why things happen and rectifying them. MPCT supports and develops all Staff and Learners alike to become the best they can be and I feel very lucky to work for such an organisation.
Lisa was born and raised in the Rhondda valley and attended Porth County Comprehensive School, where an inspirational PE teacher further strengthened her enthusiasm for an active lifestyle and fitness. When growing up, Lisa would always be found outdoors and enjoyed being active. Lisa attended many clubs from ballroom dancing to athletics and developed her passion for netball at the age of 7. Lisa was fortunate enough to pursue this hobby and represent her country playing at international level.
Lisa joined MPCT in 2012 as a skills manager and was appointed as head of skills in Up until 2019, Lisa led the English and mathematics provision across both
England and Wales and is now focussing on further developing the quality of provision
in Wales. Lisa has worked in the training and education sector for many years and has
held the following positions: further and higher education lecturer in early years, management assessor, STLS assessor, vocational training manager for the STLS, CCLD, Management, Team Leading, Business Admin, Warehousing, and Customer Service routes. Lisa has also project managed the Employer Pledge project (a Welsh Government initiative) delivering literacy and numeracy solutions to businesses based in and around the South Wales area.
Prior to entering the world of training and further education, Lisa managed early years'provisions to include a unique service providing care and support to children with SEND and life limiting conditions, and their families.
Lisa's hobbies and interests include netball (playing, coaching and umpiring), going to the gym, being outdoors and reading.
I was born in the Valleys and have lived in Tredegar my whole life. I attended Tredegar Comprehensive School and upon leaving, started a secretarial course at Coleg Gwent Ebbw Vale, which led me to my first administration role at Victoria Training Centre in In 2001 APCymru took over Victoria Training Centre which was when I first met Huw Lewis and became involved in Military training.
I joined MPCT in November 2017 for the second time after a 10-year break. I have worked in the training sector for 20 years, so have many years of experience within work-based learning, including managing people, managing data, liaising with Welsh Government and managing Welsh Government audits.
During this time, I have had various roles within administration, starting as an administration assistant, and developing myself to managerial level, my current role being Head of Contractual Compliance. Within this role it is my responsibility to ensure contractual compliance is met across all administration systems and procedures.
I am married with 2 young children who take up the majority of my time. When I am not in work I enjoy spending time with my family, going on holidays and socialising with friends.
Born in Cardiff I have spent my life living and working in the South Wales area, including the Gwent Valleys, Cardiff and the Vale of Glamorgan. As well as spending as much time as possible with my 2 young children, I also enjoy going to the gym, eating out, and travelling whenever I can.
Before joining MPCT as Head of Learner Support in August 2021, my working life was spent working within Financial Services and E-commerce businesses setting up Customer Support and Sales teams and managing the overall customer experience and contact strategies. These businesses have scaled from start-up's with less than 10 members of staff, right up to nationwide with Customer Support teams of over 100.
In MPCT I am responsible for the recruitment section of the Learner Support Team and ensure that the experience that our learners have during recruitment is of the highest quality, and that we are doing everything that we can to help and support them begin their journey with the college and in their military/professional lives going forward.
My name is Angus Ritchie and I originate from Scotland. I moved south 35 years ago and have always worked in IT. I have been an IT Manager for many years and I have worked in a number of different and very interesting business sectors. These include Aerospace & Defence, Building Supplies, Manufacturing and Event Management. I ran my own business for 10 years which was also very interesting, challenging and very rewarding.
On a personal side I have 3 sons, who are all-in full-time education and I live just outside Gloucester. I enjoy gardening, DIY, reading and watching sport of all kinds especially rugby. I am an avid Scotland supporter. I still play skittles in the Cheltenham leagues. In fact, I used to have my own gardening business which financially helped me through my final years of school and college.
One of my biggest personal achievements is that I completed the Glasgow full marathon.
Nathan was born in Newport, South Wales in 1979. He joined the Army at 17 with the Royal Regiment of Wales. During his time with the regiment he travelled to places such as Germany, Poland, Canada and Belize and served in operational theatres such as Northern Ireland, Bosnia and Kosovo.
He left the forces after 8 years as a Corporal to pursue a career in Close Protection. After 3 years doing this and various other roles in the security industry he decided he wanted to get back into the fitness industry and joined the Military Preparation College in 2007 in Cardiff as a physical training instructor. Since joining the company, Nathan has attended university and gained his PGCE. Qualified as a Level 3 Personal Trainer and attained a Level 5 Diploma in Learning and Development with CIPD.
He has held numerous positions at MPCT and is now employed as the Head of Learning & Development. He enjoys this role as it allows him to continue to inspire young people through staff.
Nathan is married to Lucy and has three children – Ben, Amber and Reuben.
After working in retail management for a number of years I decided I needed a more 9-5 job, as I was already involved in doing the accounts for the family business and really enjoying it I decided to change career to accountancy. I studied AAT while at my first role where I worked my way up to Area Accountant then moved on to Management Accountant role in my previous place of work. In all I have been working in finance for 10 years.
Outside of work I enjoy watching sport and motor racing, walking my 2 dogs and of course spending as much time with my family as possible.
I am a professional, dedicated, and competent individual with over 33 years policing and safeguarding experience covering a wide variety of disciplines. I was educated through the medium of welsh attending Ysgol Gyfun Gymraeg Glantaf in Cardiff and completing my degree and post graduate qualifications at the now Cardiff Metropolitan
University.
With over half my Police career being completed as a Senior Manager and as a Senior Investigating Officer I have a wealth of experience investigating and managing serious and complex crimes across a broad spectrum. As a specialist lead within the field of child and adult abuse investigation I have had significant experience in managing the competing emotional and technical challenges these offences can present. As the regional head of crime, I have also conducted investigations into other serious offences including fraud, robbery and other accusative crimes. As part of my continuous professional development, I have completed the whole cadre of professional investigative courses for Senior Officers including the National Review Officers course allowing me to peer review other serious investigations.
In addition to my investigative experience, I was also head of Initial Police Training for several years which involved secondments to the Home Office and National Police Training where I developed national training packages for the newly created PCSO role and for the Police Specials. Through my extensive training and development
experience I have also found creative new and innovative ways to manage and to develop effective safeguarding functions within the communities I have served that has been recognised nationally.
I have considerable experience working in partnership within the serious and complex world of investigating child abuse and safeguarding, having managed, developed and implemented the first Welsh Multi-Agency Safeguarding Hub (MASH) which has also incorporated the transition to the legal requirements under the Social Services and Wellbeing Act.
Having retired from the Police Service. I have now continued my personal development and have successfully moved into the field of educational safeguarding where I provide strategic direction and safeguarding at MPCT. I have also qualified as a GDPR Practitioner and am registered with the ICO as the Company's DPO.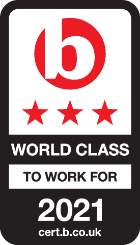 Best Companies
A Best Companies accreditation shows that workplace engagement is taken seriously producing 'very good', 'outstanding' and 'world class' environments.
For 2021 MPCT scored its highest ever ranking of 791 out of 900, which puts it in the highest, three-star tier. The accreditation not only exceeds MPCT's 2020 two-star ranking of 720, but is particularly significant as the survey was undertaken while lockdown restrictions were in place. The survey showed 99 per cent of staff agreed that MPCT is keen to help people from disadvantaged backgrounds while 93 per cent said they "love working for this organisation."
---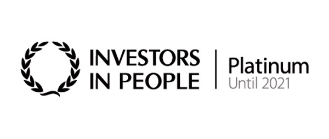 Investors In People Platinum
In May 2019, we were awarded the highest standard PLATINUM of the InIn May 2019, we were awarded the highest standard PLATINUM of the Investors In People accreditation (IIP), a standard held by just 70 companies or 1% of the 8,300 UK firms with some form of the IIP accreditation.
In May 2019, we were awarded the highest standard PLATINUM of the Investors In People accreditation (IIP), a standard held by just 70 companies or 1% of the 8,300 UK firms with some form of the IIP accreditation.
The IIP standards are internationally recognised accreditations held by over 10,000 organisations across the world. Using rigorous assessment methodology and frameworks, the IIP sets a benchmark for better people management. The IIP defines what it takes to lead, support and manage people in a way that produces sustainable results.
To achieve the highest Platinum standard, firms must demonstrate 'high To achieve the highest Platinum standard, firms must demonstrate 'high performance' in at least seven of the nine assessment indicators. By doing so, companies show that their culture and processes are based on the needs of the organisation and that both facets are understood, respected, adopted, and internalised by every member of their business from board to junior levels.
We have been continually recognised for our people management, receiving the IIP Gold standard in 2008, 2012 & 2015. Being one of the few companies in the UK to achieve the Platinum accolade further confirms that our culture and the quality of our training provision delivered to our young people is special.
MPCT are also ranked third in the worldwide education sector.
Unique aspects found at MPCT:
A culture that is truly second to none and the strongest, most engaging that this team of national IIP specialists has seen.
A framework of support that changes 'lives' for Learners and staff alike.
A true 'Level 5' inspirational leadership style which engages everyone encouraging high levels of 'distributed leadership'.
A culture of 'TEAM' that embraces everyone irrespective of role/grade/gender.
An approach to strategy planning that is totally collaborative.
Staff Testimonials