Why work for MPCT?
The HR department's objective is to effectively recruit, train, and retain the right quantity and quality of staff that we need to support the achievement of the MPCT strategic objectives.
MPCT is an award-winning employer who has been recognised as an Investors in People Platinum employer.
100% of staff would recommend MPCT as an employer
99% of staff think the mission/purpose of MPCT makes them feel their job is important
97% of staff say that there is someone that encourages their development at work
97% of staff they have the chance to do what they do best every day
Throughout the assessment, people at MPCT were enthusiastic and passionate about their organisation. The phenomenal feedback from those interviewed, strong survey results, observed activities and substantial wealth of evidence provided by the organisation has supported MPCT achieving a Platinum Award. This is a great achievement for an organisation so focused on excellence in everything they do, congratulations.
Jackie Lewis
IIP Assessor May 2019.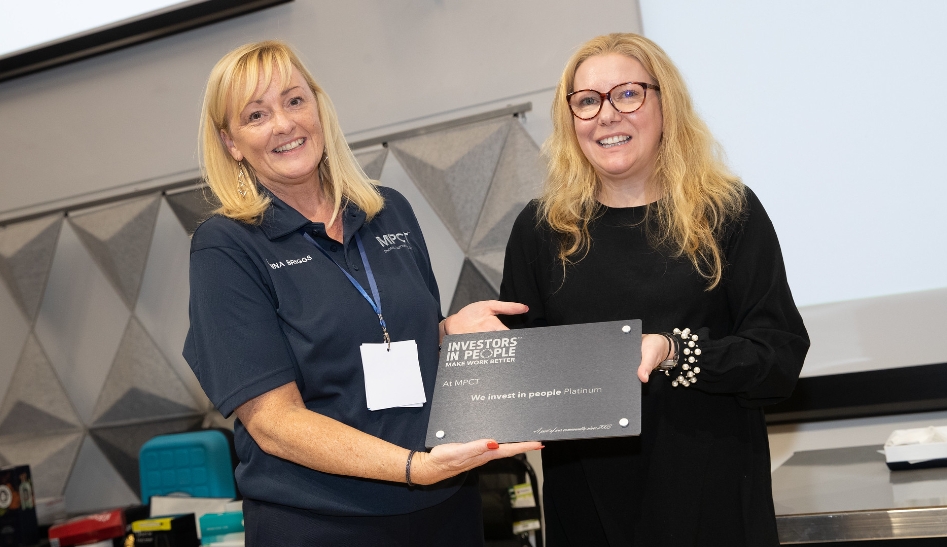 Since its inception, MPCT has for me confirmed that young people from all types of backgrounds can and do succeed in the right environment. It has been my privilege to witness young people make the very difficult transition from childhood to adulthood and develop into positive, productive role models in their own right. They become members of their communities and are able to contribute emotionally and economically.
Jackie Lewis
IIP Assessor May 2019.
Staff Support and Benefits
The staff support benefits are outstanding and clearly show how staff are valued and rewarded.
Most staff benefits are available once a staff member has successfully completed a probationary period. However, staff are supported from day 1 with training, development, advice, and guidance. The benefit package at MPCT includes the following: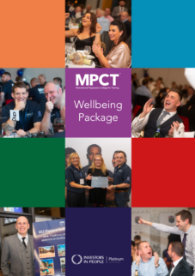 The MPCT Pride Awards recognise the exceptional contributions many of our staff had to make in order to make the necessary transitions at the beginning of the first lockdown in March.
Teams were invited to nominate colleagues who had gone above and beyond expectations in their work, commitment, and engagement. Over 100 staff members have been recognised, with some staff receiving more than one award.

"I was very grateful to be nominated for a PRIDE award; it makes me feel valued and affirms that the hard work I have been putting in is making a difference. I have enjoyed every minute of working within MPCT in an incredible team and I am excited by what the future holds."

Sam Foot

Marketing Assistant

"I was very humbled and surprised to win more than one PRIDE award. It was also great to be nominated alongside my partner in crime, Staff Kyle Smith. We really enjoy working together as a team and we like to create healthy competition between ourselves, which we believe always has a positive effect on our learners."

David Huggins

Centre Manager

"I was very grateful to recieve a PRIDE award for a second time. I truly enjoy working with all the staff and Learners and I like to think that I am able to offer support and guidance alongside fulfilling my new additional duties as a specialist coach. I think teamwork is really important and it is nice to feel valued and appreciated within my fab Central team."

Leigh Wooten

Skills Instructor
---
Vacancies